MY FRIENDS WHEN THEY TRY TO RELATE TO ME
whatshouldwecallgradschool: credit: theplacewherethingsgo
BenchPals at the New York Academy of Sciences →
Last week BenchPals was invited to attend the annual gala event held by the New York Academy of Sciences. We were featured in a video which you'll see on the NYAS site! It was a wonderful opportunity to network with individuals who are working in the sciences or are supporting scientists. Unfortunately I'm not able to upload the video here directly but please follow the link and scroll...
BenchPals on Gust →
BenchPals recently entered the NYU Technology Venture competition! We think we have a great shot for funding in this competition, and we invite you to listen to our elevator pitch and read the summary of our business on Gust! More exciting things to come from BenchPals soon, so stay tuned!
Teach engineering activity on viscosity of milk! →
It's been a long time coming (a few months?) but this activity on measuring the difference in viscosity of different types of milk was finally published on the Teach Engineering website today! It's designed for middle school students and is a fun way to learn about chemical/physical properties of milk and how they change depending on the fat content. Mmm!
Snippet from the Fort Greene-Clinton Hill Patch →
This is from a few months ago but I hadn't seen it until today!
The Science of Start-Ups - featuring BenchPals →
Check out this article from the New York Academy of Sciences Magazine that talks about the course that my BenchPals and I took called "From Idea to IPO". BenchPals is highlighted as a real life company that was sparked from the lessons taught during the course. Read on to see what comments Ching Yao, Raul, and I have about starting BenchPals!
Awesome video from the Wouldn't It Be Cool If...... →
A video that summarizes the whole Wouldn't It Be Cool If… experience, from coming up with the brilliant invention ideas to announcing the winner! I'm in there too, at minute 3:24!
Wouldn't it be cool if...? footage →
Check out this episode of "It Ain't Rocket Science" that highlights the Wouldn't it be cool if…? finals that I judged with Dean Kamen, Will.i.am, and Mark Payne in St. Louis last month! Skip to 2:55 for the coverage.
BenchPals website! →
@chingyaoyang just finished out first preliminary website! Stay tuned to see the future developments of @benchpals!
Watch
ivyleak: Shake 'em up shake 'em My little sister Ivy's visit to my lab!
Finalist judge profile →
Check out my profile as one of the finalist judges for the "Wouldn't it be cool if…" contest next week in St. Louis! I talk about some of my favorite inventors, inventions, and why I think science and math are so awesome! Also, don't forget to look at the profiles of the other finalist judges (Mark Payne, Dean Kamen, and Will.i.am) and awesome special guests!
Lights, dinner, and protein nanowires
The other night I was at a dinner at a friend's apartment, along with two of his other friends. At the table sat three artists and one engineer (myself), and when someone asked me what I do, I froze for a moment. How can I best explain protein engineering in a way that artists can relate to, understand, and hopefully appreciate? Knowing my audience, I glanced around the spacious Brooklyn loft in...
NYU Poly press - Keynote at the Intrepid →
The cat's officially out of the bag: I was a cheerleader in college. It's funny when you have an interview or give a talk because you never know what they're going to quote you on or take away from your speech! I focused the talk on trying to dispel some of the stereotypes that people (especially kids) may have about scientists and I hope it worked! Check out this link for an...
Keynote for the Annual Youth Leadership Conference →
Last week on Tuesday, 3/20, I gave the keynote speech for the Annual Youth Leadership Conference held at the Intrepid and hosted by Time Warner Cable's Connect a Million Minds Campaign. My talk focused on what sparked my interest in science/engineering and how this career choice has changed my life for the better. Check out the link for the official press release and some photos of me at the...
Wouldn't it be cool if...? →
Watch the NY1 clip from yesterday's news about the event I gave the keynote speech for as the winner of the NYC Time Warner Cable Super Connector Contest! The event was the Annual Youth Leadership Conference and was held on the Intrepid Sea, Air, & Space Museum. I spoke about what sparked my interest in science and some of the work that I'm doing now including research, teaching,...
NYU Poly press - Super Connector Search →
NYU Poly's announcement of my participation in the Super Connector Contest!
Get Out: Robots and Basketball →
A mention of my involvement with AMPS and the Super Connector search in the NYTimes blog "The Local" for Fort Greene/Clinton Hill.
NYU-Poly profile page →
Cooking Up Victories: FIRST LEGO League... →
I'm quoted here talking about hosting the Brooklyn FLL competition at NYU-Poly and inspiring kids to get into science!
Jasmin H. - Super Connector! →
My profile page for the NYC regional winner of the Time Warner Cable Connect a Million Minds Super Connector contest! I was able to win a $5,000 grant for the NYU-Poly GK12 AMPS program by writing an essay about how I connect kids to science and engineering. Check out the link to read my essay!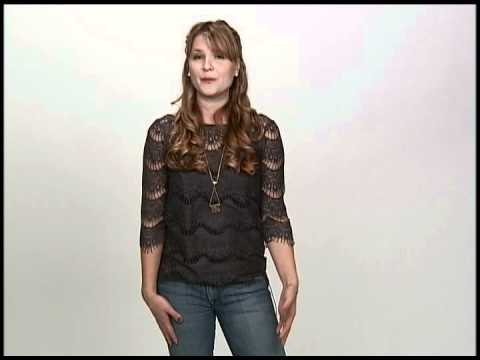 Watch
A promotional video I did for the NYU-Poly graduate school.
tumblrbot asked: ROBOTS OR DINOSAURS?